18.01.2017
Stirile false, problema tuturor
Într-un gest fără precedent, managementul Facebook a decis modificarea algoritmului astfel încât să semnaleze utilizatorilor o anumită îndoială legată de veridicitatea știrilor, în cazul în care "mașina" de calcul consideră – printr-un proces complicat de fact-checking – că există șanse să fie false. Cam acum o lună, și Google anunța că va pune (sau nu, respectiv) o etichetă de "fact-checked" la articolele din rezultatele unei căutări.

Din simple glume pe internet, acum ceva vreme, până la evenimente cu consecințe foarte serioase, chiar grave, uneori (vezi moartea ambasadorului SUA in Libia, în 2012, după un film "anonim" care ironiza Islamul, promovat o bună perioadă chiar de Casa Albă), știrile false au devenit o problemă imensă.

Cu un strop de cunoștințe, oricine urcă pe internet "conținut". Autenticitatea este aproape "dată" – am cunoscut oameni care cred cu sfințenie absolut orice citesc pe internet, așa cum majoritatea românilor… credeau în spoturile publicitare imediat după '89, pentru că faptul că simpla transmitere la televizor le conferă credibilitate 100%. Valoarea conținutului e măsurată de plăcere, hilaritate, dezgust, morbiditate – totul cuantificat în viralitate. Grăbiți, distribuim totul, fără a ne mai îndoi de veridicitate sau de bunele intenții ale autorilor.

Pentru tot ce se întâmplă, nu e doar internetul de vină. Suntem toți: presa, bloggerii (și vloggerii), PR-istii, producătorii, editorii, consumatorii și creatorii deopotrivă. Înainte de parul din ochii presei românești, îmi aduc aminte de scobitoarea de la NY Times dinainte de invazia americană din Irak, când redacția mai avea un pic și imprima 3D bombe de distrugere în masă, doar doar o să credem că e ceva "putred" acolo. Nu mai departe de… azi citeam că o ambasadă americană FALSĂ a fost în sfârșit dărâmată în Ghana, după 10 ani de funcționare!

Știrile false sunt ca o băutură energizantă: dacă își fac efectul, nu mai contează ce conțin.

Știrile false nu au apărut peste noapte: sunt monstrul pe care l-am creat prin superficialitate, prin abandonarea în care scufundăm după ore lungi și grele de muncă, prin nevoia firească de a găsi noi stimuli prag care să ne provoace simțurile și spiritul. Ca o băutură energizantă: dacă își fac efectul, nu mai contează ce conțin.

Cred că știrile false reprezintă o formă de terorism: ne amenință rațiunea, încrederea, economia, locurile de muncă, valorile și viitorul. Efortul și gestul corporațiilor tech sunt lăudabile, dar nu putem să lăsăm totul în seama lor.

Apariția acestei ciume este eșecul proclamației noastre de autocontrol și autocenzură. Este semnalul de întoarcere la rațiune, logică și norme. Este dovada că prea multă libertate ne face rău, uneori.

E adevărat ce e adevărat, nu ceea ce vrem să fie adevărat.

02.10.2016
Grupul PPE - eveniment la Bucuresti
Pe 29 - 30 septembrie 2016, am organizat "EPP Group Bureau Meeting" la Bucuresti, intalnirea regionala a celui mai mare grup politic din Parlamentul European.
Evenimentul a fost deschis prin discursul Presedintelui Romaniei, Excelenta Sa, Dl.Klaus Iohannis.
Multe personalitati din lumea politica romaneasca si europeana, zeci de ziaristi, care TV si echipe radio, logistica, sunet, traducere simultana, paza, catering: un eveniment reusit, la succesul caruia au contribuit semnificativ sprijinul extraordinar venit din partea reprezentantilor PPE si experienta celor cateva sute de evenimente organizate de Media Pozitiv.
21.09.2016
Comunicare cu resurse interne sau externe?
1 Internalizare
Avantaje:
• "resursa" cunoaste foarte bine businessul si obiectivele
• costuri tinute foarte strans sub control
• raportare imediata
• reactie prompta
• relatie de subordonare
Angajatul cunoaste mai bine afacerea si obiectivele tale
Dezavantaje:
• subordonarea si costul redus nu functioneaza mereu in avantajul companiei
• subiectivitate
• tendinta de a mai lasa lucrurile "asa cum sunt"
• lipsa unui feedback autentic
• creativitate limitata
2. Externalizare
Avantaje:
• eficienta sporita vs. cost: pentru 1,000 de euro, de exemplu, o agentie "livreaza" mai mult decat poate livra un angajat. Agentia distribuie sarcinile dintr-un cont de PR mai multor angajati ceea ce inseamna ca, practic, cu 1,000 de euro ai acces la mai multi specialisti
(continuarea pe PReach.ro)
15.09.2016
Rockwell Automation comunica prin Media Pozitiv
Colaborarea Media Pozitiv cu Rockwell Automation a inceput prin organizarea unor intalniri cu presa de specialitate, menite sa familiarizeze jurnalistii cu echipa locala si regionala a clientului. Raspunsul a fost bun si interesul foarte mare, avand in vedere ca Rockwell aduce pe piata din Romania un concept integrat de automatizare, sub umbrela a ceea ce va fi "The Connected Enterprise".
Media Pozitiv gestioneaza in Romania relatia cu presa, comunicarea externa, comunicarea B2B.
04.07.2016
PR in The Age of Experience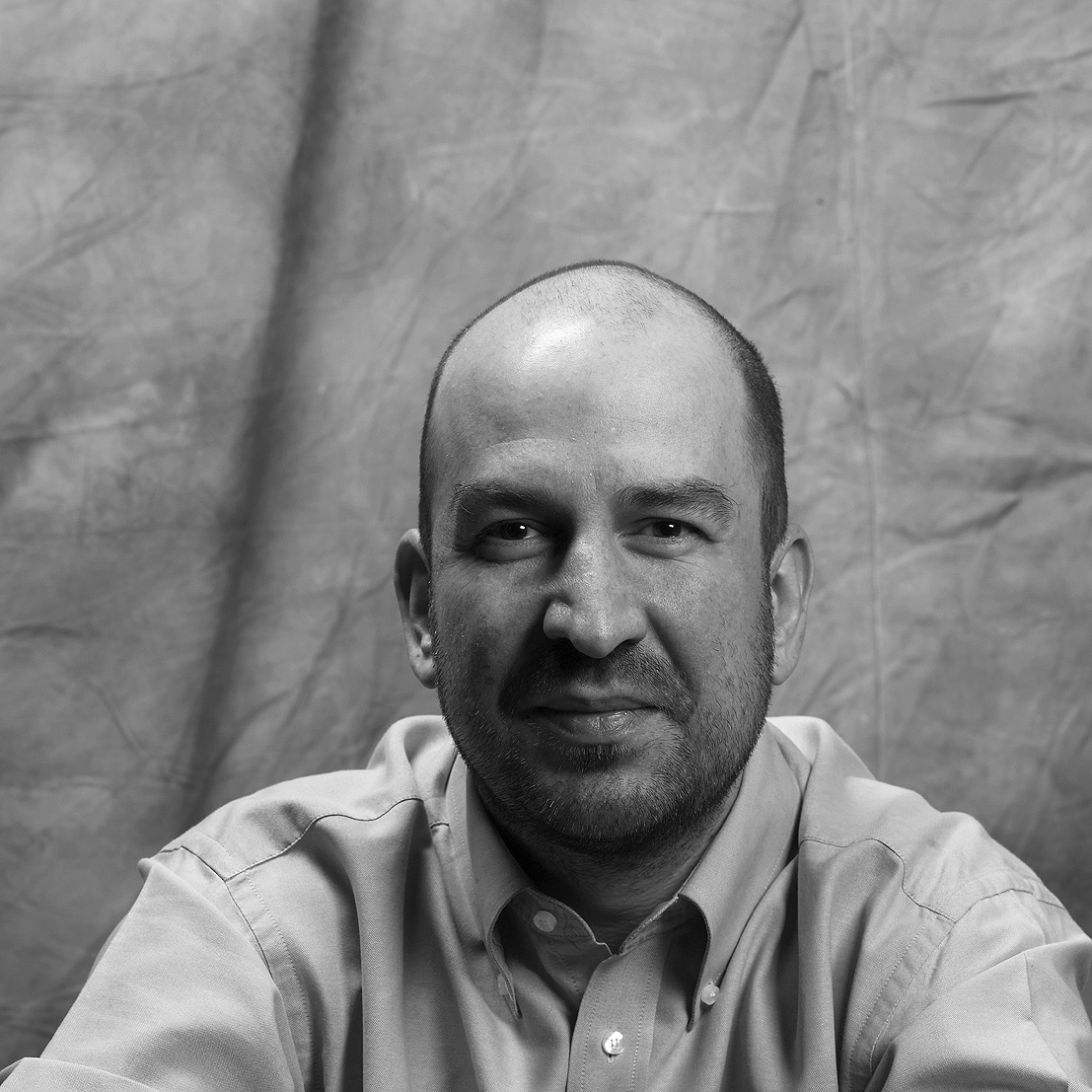 by Rares Petrisor, Head Strategist Media Pozitiv
98% of companies surveyed in a Forrester study said that customer experience is of strategic importance, while 28 percent ranked it as their first priority. Why is this such a hot issue in all the PR, marketing and branding efforts globally put by companies to attract and retain more customers? Because there's a direct link between the effort – considering the fact that it is properly and strategically done – and the results: 70% of clients stopped doing business with a brand if the customer experience was poor, while more than 80 percent were willing to pay more (up to 5% premium) for a better customer experience (CX).
So, move over Age of Information, the Age of Experience is here to stay. And while the era of accumulation is taking the back seat, communication professionals seem to have reached thin air when dealing with the new challenges, present and future.
First, let's understand where we are. When the Internet kingdom was formed, back in the early 90s, information was everything. Online information behemoths were ruling the Earth. Companies like Netscape, Yahoo, America Online (AOL) – just to name the very few which made billions and headlines – dominated the way information was handled all across the developed world. Without a Yahoo account you were… nobody. The world has started to build its 'online presence'. The Internet was making gathering consumer data mining so easy and inexpensive. And we have been living like that till technology changed our interaction behaviour once and again, around 2000, when guys like Mark Zuckerberg were thinking of a way to get more and more people together, to share their stories, experiences and emotions. That's how all this Age of Experience started: finding a way to do something useful, creative, attractive and measurable with all the data Internet was gathering since its very first day.
Read the original article on PR-Romania.ro
25.04.2016
Romkatel - our newest client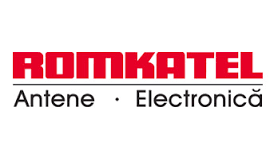 Media Pozitiv has started to communicate for Romkatel - mobile communication technology leader on the Romanian market. Our agency was chosen for the tech PR background and experience. A dedicated team will work on the internal and external communication of the company, media relations, B2B events and brand awareness. Media Pozitiv will also support Romkatel to manage its online communication through content marketing and an identity facelift.
14.10.2014
UNICEF Romania: media training for proper messages
Media Pozitiv had the privilege to organize a debate and a media training session with UNICEF Romania with some clear objectives in focus: a better understanding of how the media work (globally and locally), how to improve the efficiency of how we work with the journalists, what is changed in our relationship with the media and how can we adapt to the new information landscape, dominated by technology.
The seminar and the training session were conducted by Rares Petrisor, Head Strategist with Media Pozitiv, and assisted by a TV technical crew.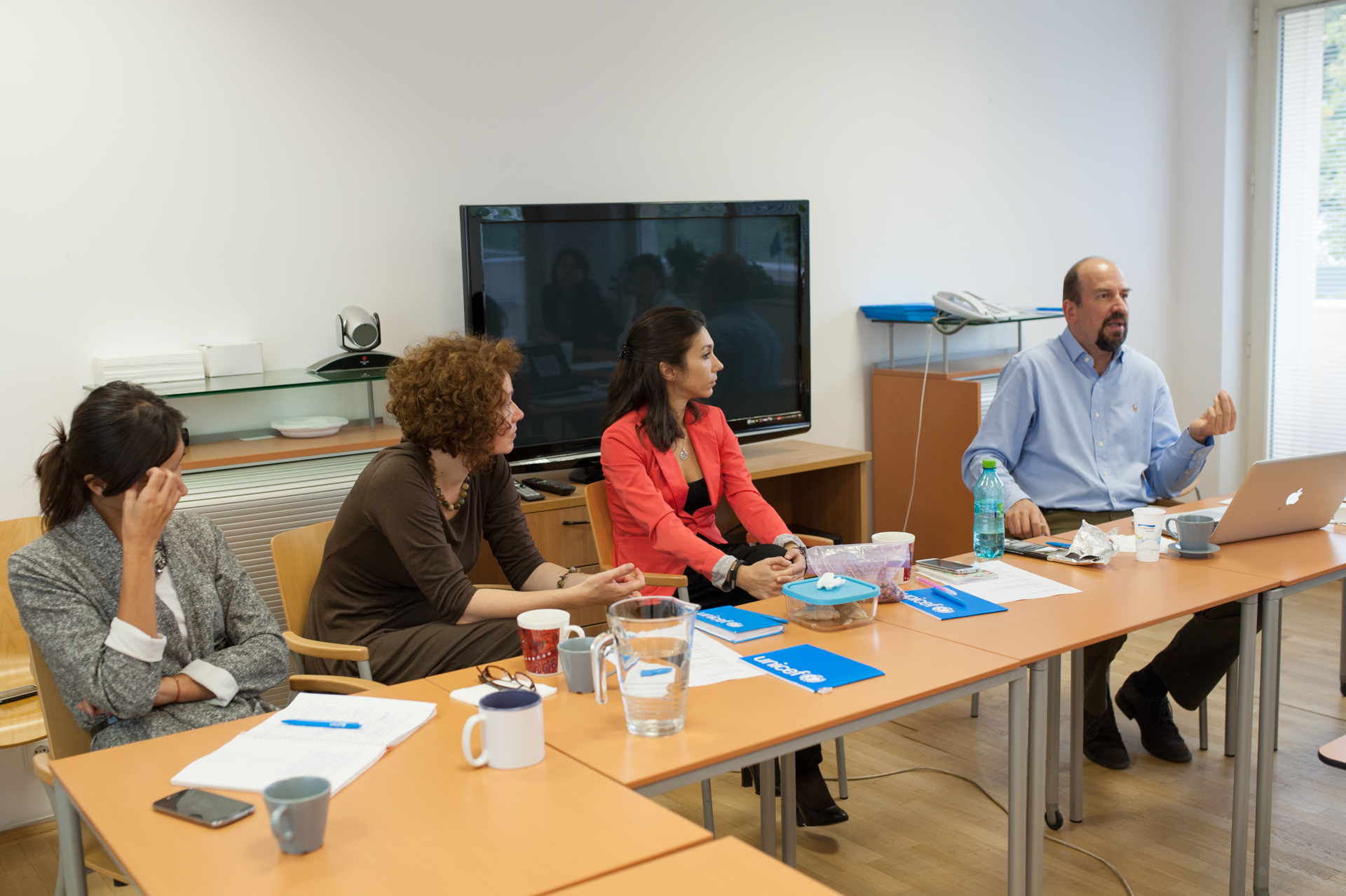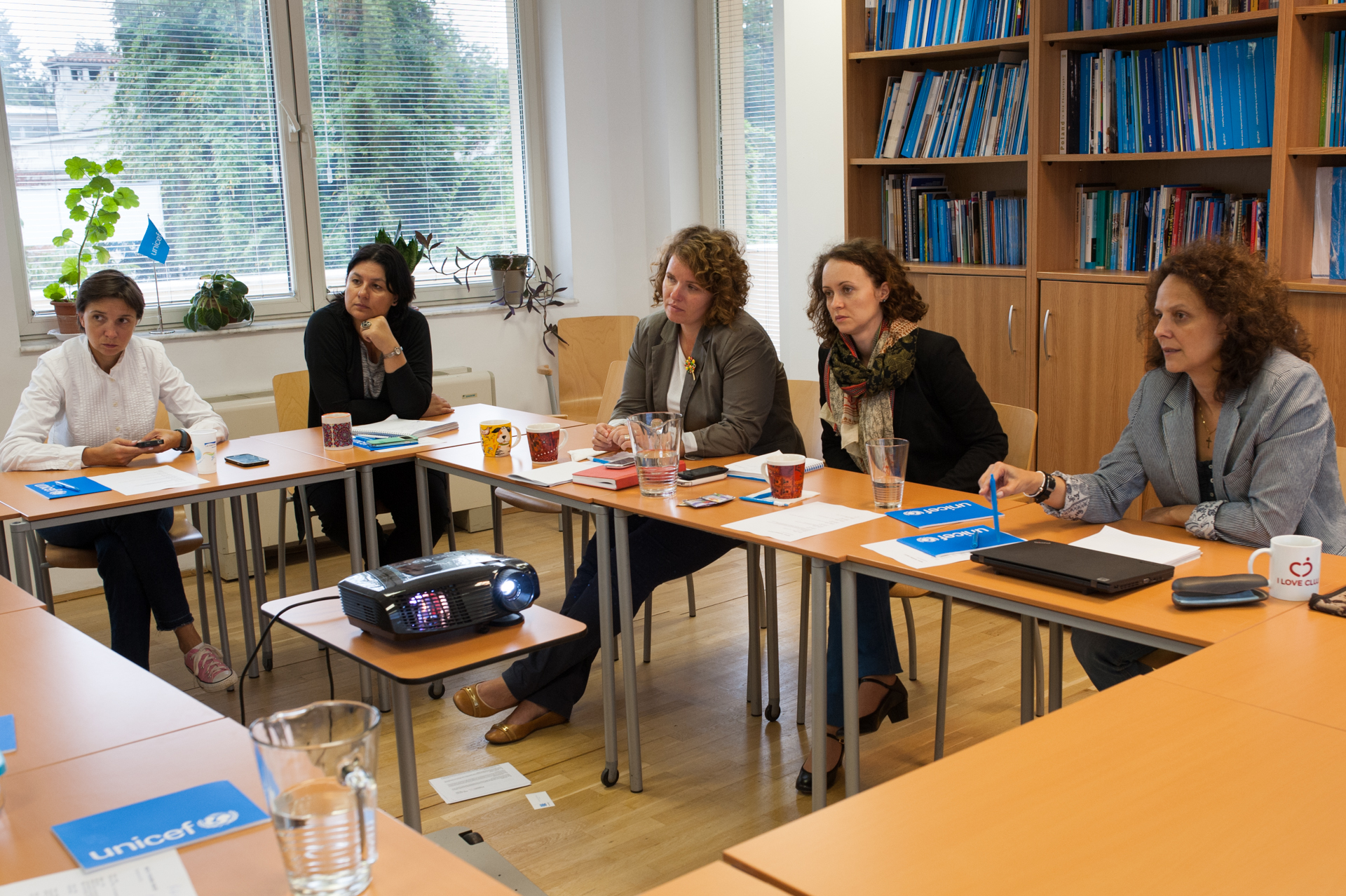 05.06.2014
Fluke Connect launched in Romania by Media Pozitiv
Fluke Connect™ is the largest suite of connected test tools in the world. The Fluke Connect™ wireless system is the best way for maintenance technicians to stay in contact with their teams without leaving the field. The Fluke Connect™ app works with more than 20 Fluke tools to make diagnosing and solving problems easier than ever. By using the Fluke Connect™ tools with the app, technicians can efficiently and safely capture, store and share maintenance data from the field.
The launch event was held at Radisson Blu Bucharest, with the technical media representatives.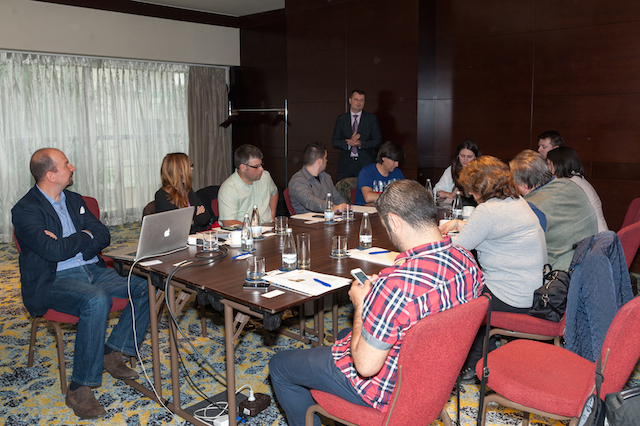 26.05.2014
Rombet - a new NGO representing the gambling industry
Media Pozitiv's event management team organized the launch of Rombet - the new NGO representing the gambling industry interests in Romania. Industry's biggest companies, politicians, media representatives attended the event meant to be the first phase of a more transparent, effective and properly represented economic activity in Romania.
More than 120 people enjoyed a halfday event within one of the most luxurious hotels in Bucharest, Radisson Blu, on the 16th of May, 2014.
Our client also enjoyed an extensive media coverage, as the gambling industry is a rather negative subject for the domestic news landscape.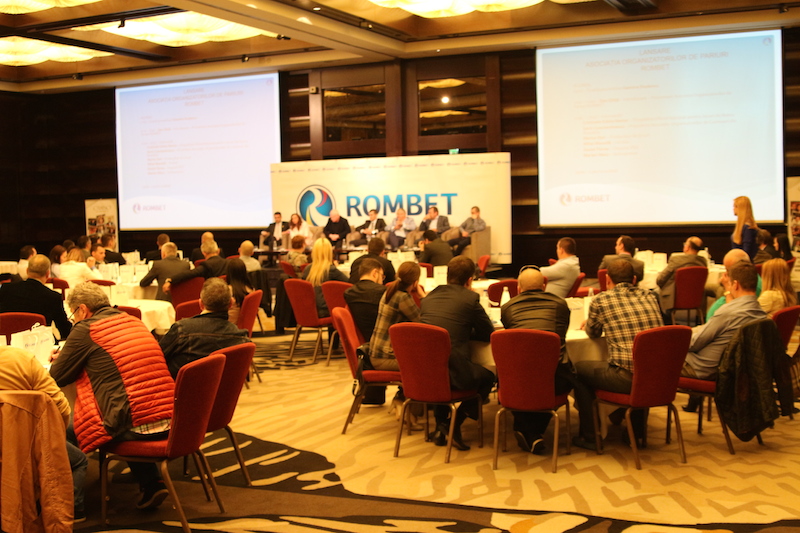 23.05.2014
Worldcom PR Group AGM in Prague
Media Pozitiv was thrilled to attend Worldcom's AGM in Prague, between 20-24 of May, 2014. More than 100 partner agencies contributed to what could be described "the best networking and PR business event" in years for the network members. Tons of presentations, workshops, study cases were delivered to a wonderful audience, hosted by such a great city, Prague, where our great partners form PRAM Consulting managed everything perfectly.
Todd Lynch, managing director of Worldcom, said: "Our current AGM in Prague not only shows the power of this great network, but the brilliance of each partner agencies. Worldcom strength comes from the professional sparkles that each of its partners are contributing to this network, reassuring thousands of clients around the globe that they will get the best service available on the markets they operate. We're facing tough challenges, especially on the technological level and with lead generation. But the new horizons look great and I'm very confident we'll be better and better, delivering great professional inovations and better ROI for our clients".
Worldcom PR Group is exclusively represented in Romania by Media Pozitiv.
12.03.2014
MP enters Worldcom PR Group
Worldcom Public Relations Group, the world's leading partnership of global public relations firms, with more offices in more cities and countries than any multinational firm, will be represented in Romania by Media Pozitiv. Established in 1988, Worldcom was formed so that the strongest, most capable independent public relations firms could serve national, international and multi-national clients while retaining the flexibility and client-service focus inherent in independent agencies.
05.02.2010
MP partners SOS Children's Villages
One year of efficient co-operation between SOS Children's Villages Romania and Media Pozitiv led to an even broader parnership: an extension to all the organization's 2010 campaigns. Media Pozitiv is now an important player in institutional communication, especially when it comes to NGO's dealing with children's problems. We thank all our partners, clients and friends for that.
11.06.2009
thecronicle.ro spins off today
Since today, Media Pozitiv has another horsepower under the bonnet: The Chronicle, one of the boldest new media project in dot ro. The content is available at www.thechronicle.ro, aiming to reach thousand of exquisite readers who prefer texts with an attitude. One can find arts, politics, reality, lifestyle, sports treated as premium ingredients for a healthy mind. Enjoy and spread the news.